Yes, it tis almost time for John P. Lightning and the Extravagonzo, on 11L/RNI.
Join Mister L. along with in studio guest, Dave THE Boogie Man, for three hours or thereabouts, of great talk and more radio.
Of course we will discuss last weeks election results, engage in some extreme silliness, and we encourage your participation by E Mail (Johnplightning@aol.com), or by calling in at 347 850 0442.
The fun and excitement commences at 8 PM Eastern Time on WBCQ (at 5.130 MHZ International Shortwave) and right here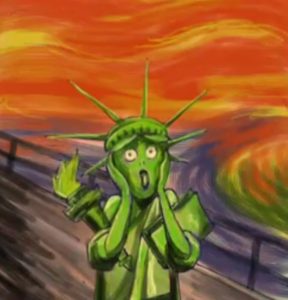 at JohnLightning.Com.
A half hour of enticing tunes starts at 7:30 Eastern Time ON LINE ONLY, the perfect lead in to YOUR Extravagonzo!