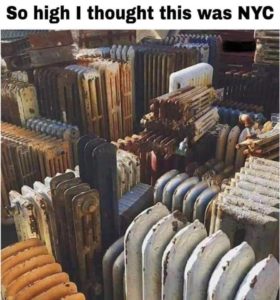 To hell with Amber alerts, this is a Grey Alert… letting you know that your favorite old grey DJ, I… John P Lightning, will be unleashing another 3 hours of ESSENTIAL radio, which will grace the transmitting facilities of WBCQ.
Your Extravagonzo can be heard LIVE tonight at 8PM Eastern time. Listen in at Johnlightning.Com … or on The Planet, WBCQ, at 5.130 Mhz, on your shortwave relic.
As always, a half hour of good music, leads into the show, ON LINE ONLY, so go to Johnlightning.Com at 7:30 PM Eastern, to hear it all.
And be sure to participate in the show, by e mail or by calling the show. We talk to you & give you the opportunity to talk back… so please do so!
E Mail: Johnplightning@aol.com
Call In: 347 850 0442
Click here to listen to the live high stream or click here to listen to the live low stream.