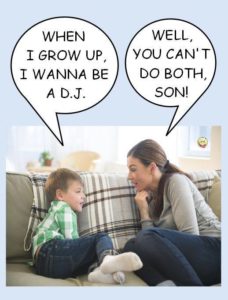 Well, that is my claim… as it is a radio show, you won't know for sure now, will you? Regardless, we shall shake up International Shortwave by singing 'Mammy', eating chitlins, and generally being the insensitive sickies we are here at RNI. Be tuned in for 3 hours of what, I am not sure, as the last two weeks have been a tad unsettling in Lightning land.
That said, join your DJ (as in Disc-cussion Jockey) for whatever I can cobble together in a few short hours, so… YOUR INPUT MORE APPRECIATED THAN EVER THIS PM.
A fine pregame show online only begins at 7:30 Eastern time, only at JohnLightning.Com. Then stick around for the Extravagonzo at 8 PM, on-line, and on WBCQ (5.130 MHZ for both of you that listen on an actual radio)
So pal, I better hear from you tonight… or you are royally fucked. Ta Ta till then!
Call In: 347 850 0442
E Mail: Johnplightning@aol.com
Click here to listen to the audio archive.